New Arrived CX-12 CX12 EPP Mini rc fighter plane, EPP Mini rc airplane
Product Description
Newest CX-12 Mini rc fighter plane, EPP Mini
Rc Airplane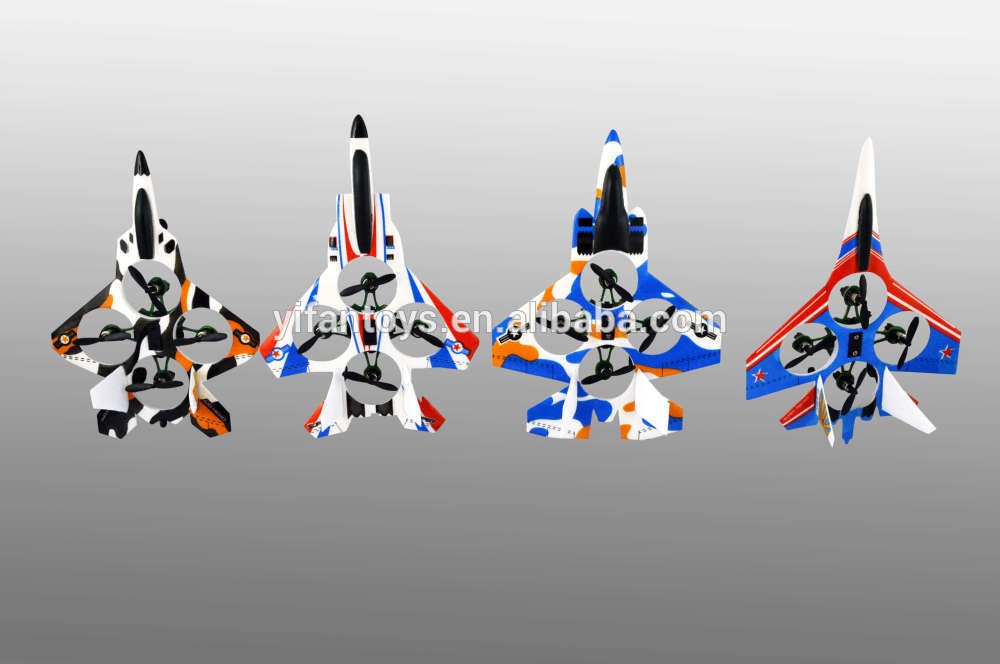 MINI F15 Fighter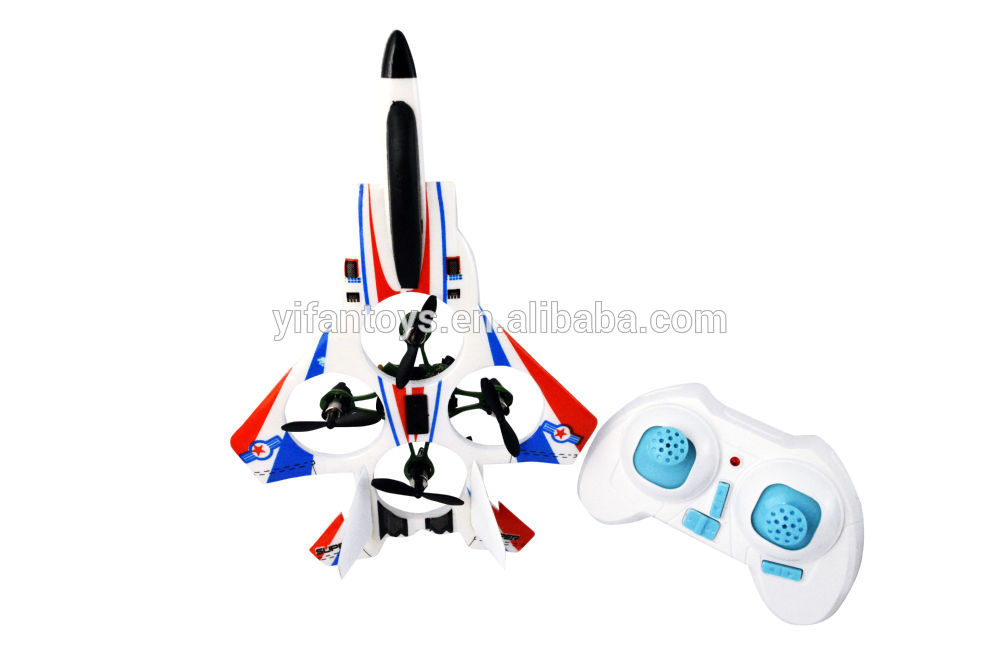 Product Specification
Important Features
Product Size(mm):
170*119*45
*It is the 4CH simulator, which can do ascend, descend, forward, backward, turn left, turn right, hover, left sideward fly, right sideward fly and 3D tumbling
Product Weight(g):
20
*It is with 6-axis gyro that the flight is stable and easy to control
Diameter of Blades(mm):
30
*It has three speeds (high speed, media speed and low speed), which can freely choose the controlling speed
Product Battery Volume:
3.7V 100MAH
*The battery is with protective board which makes safer for using
Transmitter Battery Volume:
2XAAA dry battery
*The product is with LED light, which is flashing
Charging Time:
30 minutes
* R/C distance: about 20 meters
Flying Time:
4mins
* Flying height: about 20 meters
Color (Four):
Camouflage:F15
*It has the function of one-key to factory settings 
Spare Parts:
Blade x4,USB Linex1, Manual x1.
 
Package Information
Quantity:
Color Box Size(cm):
13.9*26.7*5.8
 
Carton Box Size(cm):
77.5*29.5*64
 
 
 
 
G.W./N.W.(kgs):
12.5/9.6
 
 
 
 
PCS/CTN:
48
Loading QTY:
CBM/CTN:
0.15
20''
40GP
40HQ
 
Certificates:
8928
18528
21744
 
CE , ROHS , EN71 , EN62115 ,R&TTE , ASTM , HR4040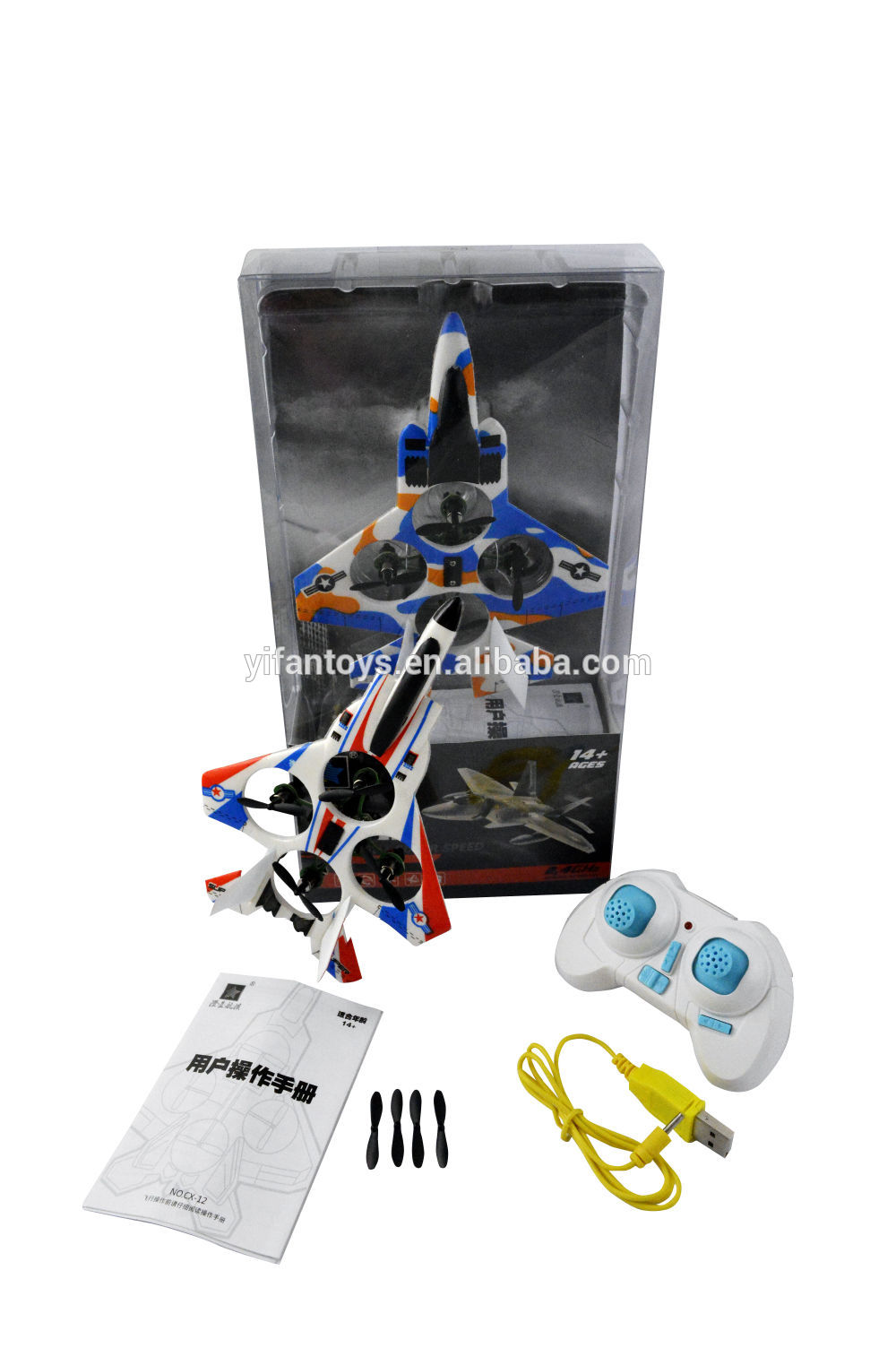 MINI  SU27 Fighter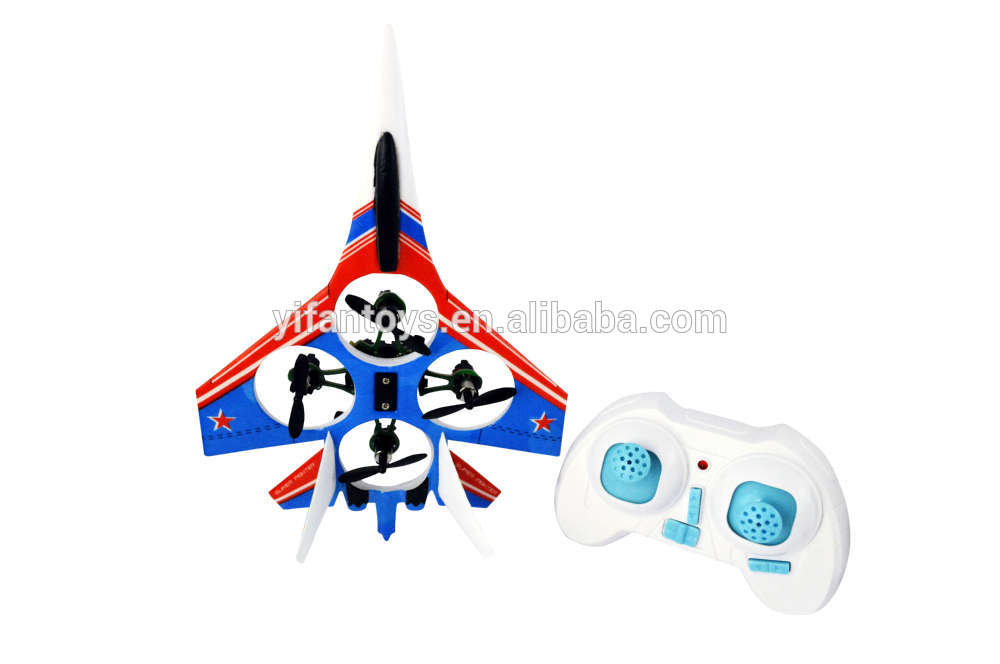 Product Specification
Important Features
Product Size(mm):
174*120*56
*It is the 4CH simulator, which can do ascend, descend, forward, backward, turn left, turn right, hover, left sideward fly, right sideward fly and 3D tumbling
Product Weight(g):
20
*It is with 6-axis gyro that the flight is stable and easy to control
Diameter of Blades(mm):
30
*It has three speeds (high speed, media speed and low speed), which can freely choose the controlling speed
Product Battery Volume:
3.7V 100MAH
*The battery is with protective board which makes safer for using
Transmitter Battery Volume:
2XAAA dry battery
*The product is with LED light, which is flashing
Charging Time:
30 minutes
* R/C distance: about 20 meters
Flying Time:
4mins
* Flying height: about 20 meters
Color (Four):
Camouflage: SU27
*It has the function of one-key to factory settings   
Spare Parts:
Blade x4,USB Linex1, Manual x1.
 
Package Information
Quantity:
Color Box Size(cm):
13.9*26.7*5.8
 
Carton Box Size(cm):
77.5*29.5*64
 
 
 
 
G.W./N.W.(kgs):
12.5/9.6
 
 
 
 
PCS/CTN:
48
Loading QTY:
CBM/CTN:
0.15
20''
40GP
40HQ
 
Certificates:
8928
18528
21744
 
CE , ROHS , EN71 , EN62115 ,R&TTE , ASTM , HR4040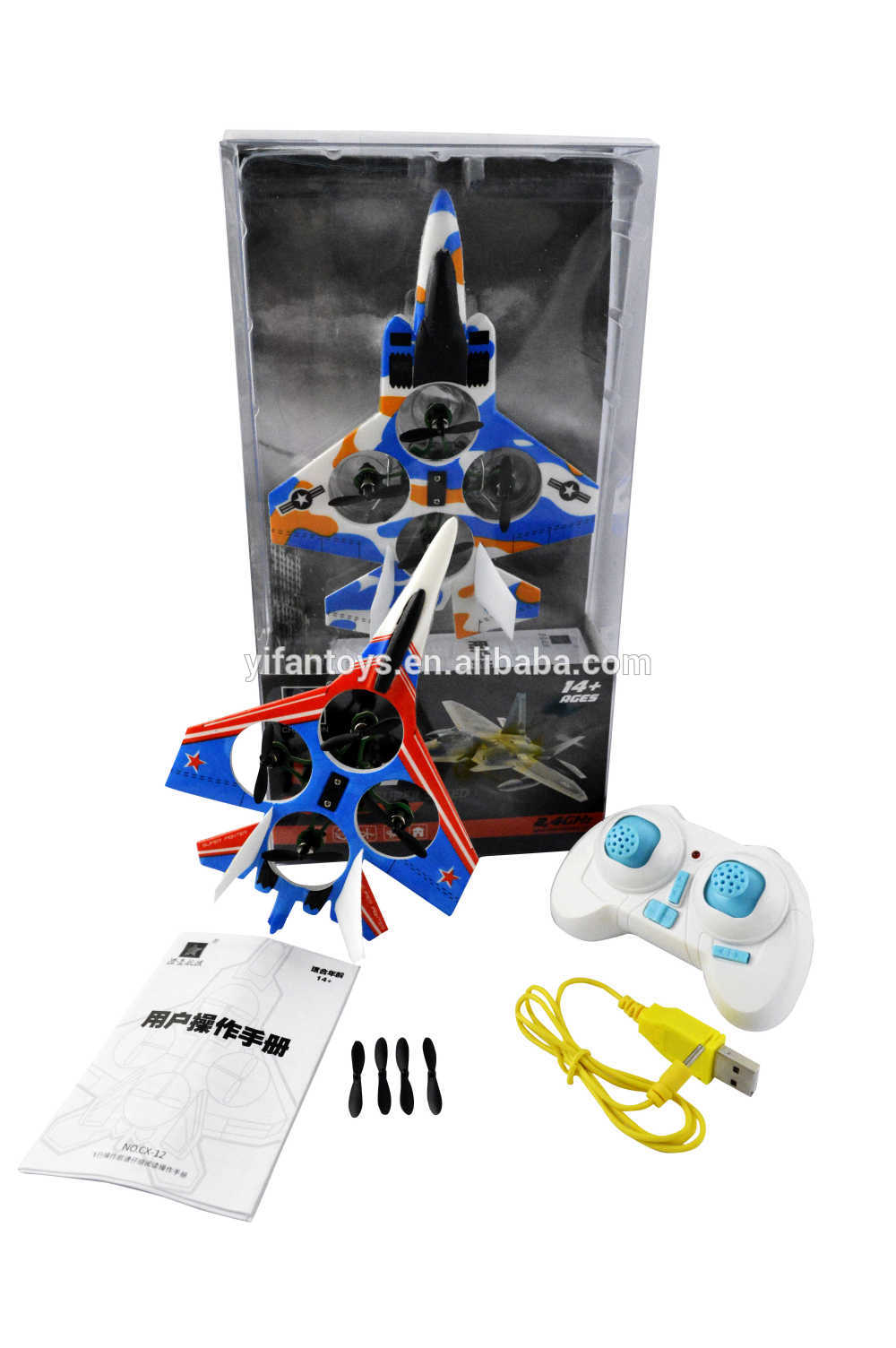 MINI  F22 Fighter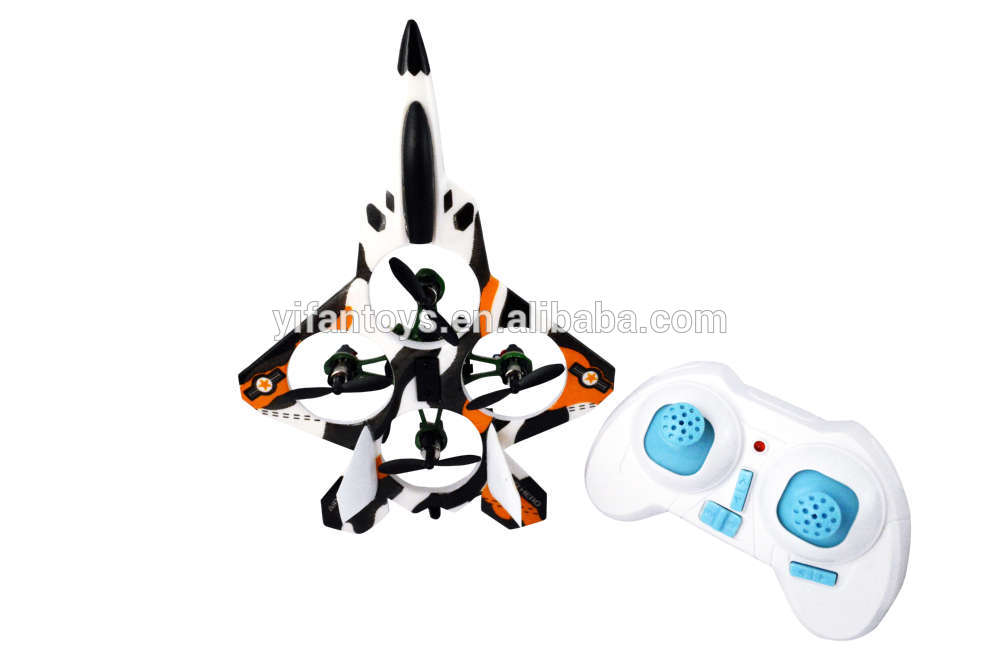 Product Specification
Important Features
Product Size(mm):
157*110*46
*It is the 4CH simulator, which can do ascend, descend, forward, backward, turn left, turn right, hover, left sideward fly, right sideward fly and 3D tumbling
Product Weight(g):
20
*It is with 6-axis gyro that the flight is stable and easy to control
Diameter of Blades(mm):
30
*It has three speeds (high speed, media speed and low speed), which can freely choose the controlling speed
Product Battery Volume:
3.7V 100MAH
*The battery is with protective board which makes safer for using
Transmitter Battery Volume:
2XAAA dry battery
*The product is with LED light, which is flashing
Charging Time:
30 minutes
* R/C distance: about 20 meters
Flying Time:
4mins
* Flying height: about 20 meters
Color (Four):
Camouflage: F22
*It has the function of one-key to factory settings   
Spare Parts:
Blade x4,USB Linex1, Manual x1.
 
Package Information
Quantity:
Color Box Size(cm):
13.9*26.7*5.8
 
Carton Box Size(cm):
77.5*29.5*64
 
 
 
 
G.W./N.W.(kgs):
12.5/9.6
 
 
 
 
PCS/CTN:
48
Loading QTY:
CBM/CTN:
0.15
20''
40GP
40HQ
 
Certificates:
8928
18528
21744
 
CE , ROHS , EN71 , EN62115 ,R&TTE , ASTM , HR4040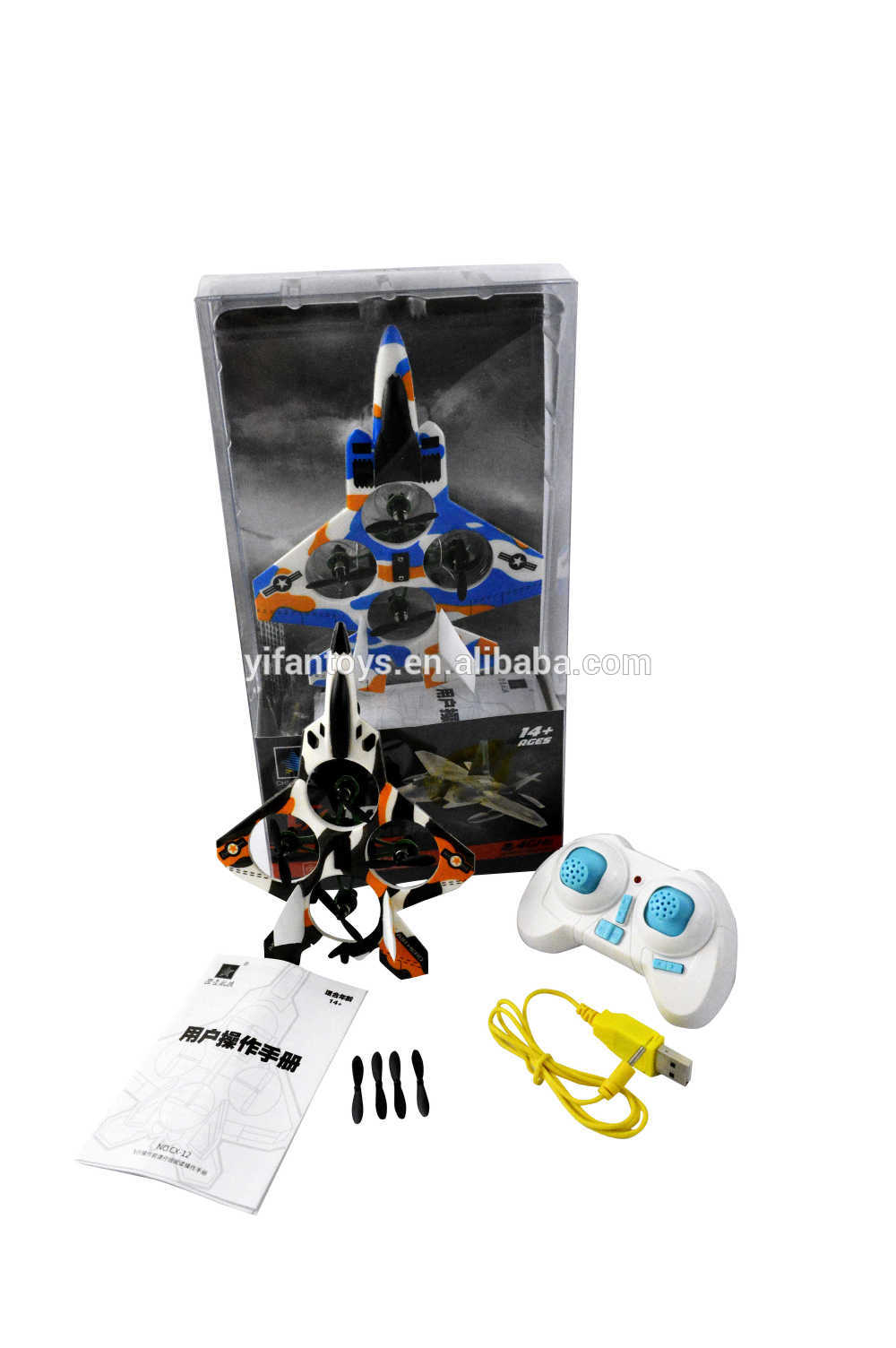 MINI F35 Fighter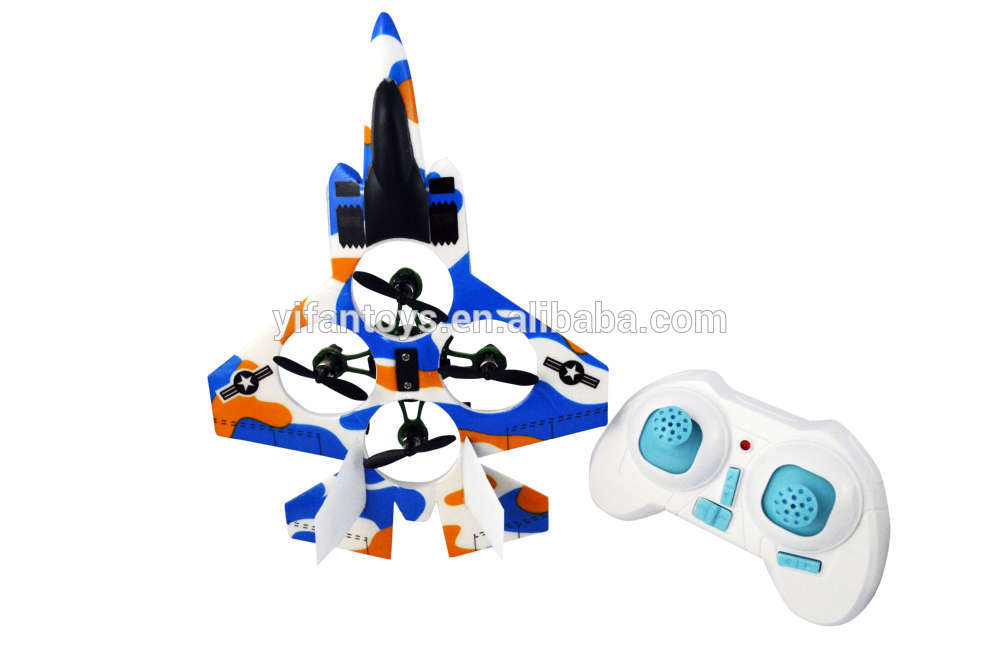 Product Specification
Important Features
Product Size(mm):
157*111*46
*It is the 4CH simulator, which can do ascend, descend, forward, backward, turn left, turn right, hover, left sideward fly, right sideward fly and 3D tumbling
Product Weight(g):
20
*It is with 6-axis gyro that the flight is stable and easy to control
Diameter of Blades(mm):
30
*It has three speeds (high speed, media speed and low speed), which can freely choose the controlling speed
Product Battery Volume:
3.7V 100MAH
*The battery is with protective board which makes safer for using
Transmitter Battery Volume:
2XAAA dry battery
*The product is with LED light, which is flashing
Charging Time:
30 minutes
* R/C distance: about 20 meters
Flying Time:
4mins
* Flying height: about 20 meters
Color (Four):
Camouflage:F35
*It has the function of one-key to factory settings 
Spare Parts:
Blade x4,USB Linex1, Manual x1.
 
Package Information
Quantity:
Color Box Size(cm):
13.9*26.7*5.8
 
Carton Box Size(cm):
77.5*29.5*64
 
 
 
 
G.W./N.W.(kgs):
12.5/9.6
 
 
 
 
PCS/CTN:
48
Loading QTY:
CBM/CTN:
0.15
20''
40GP
40HQ
 
Certificates:
8928
18528
21744
 
CE , ROHS , EN71 , EN62115 ,R&TTE , ASTM , HR4040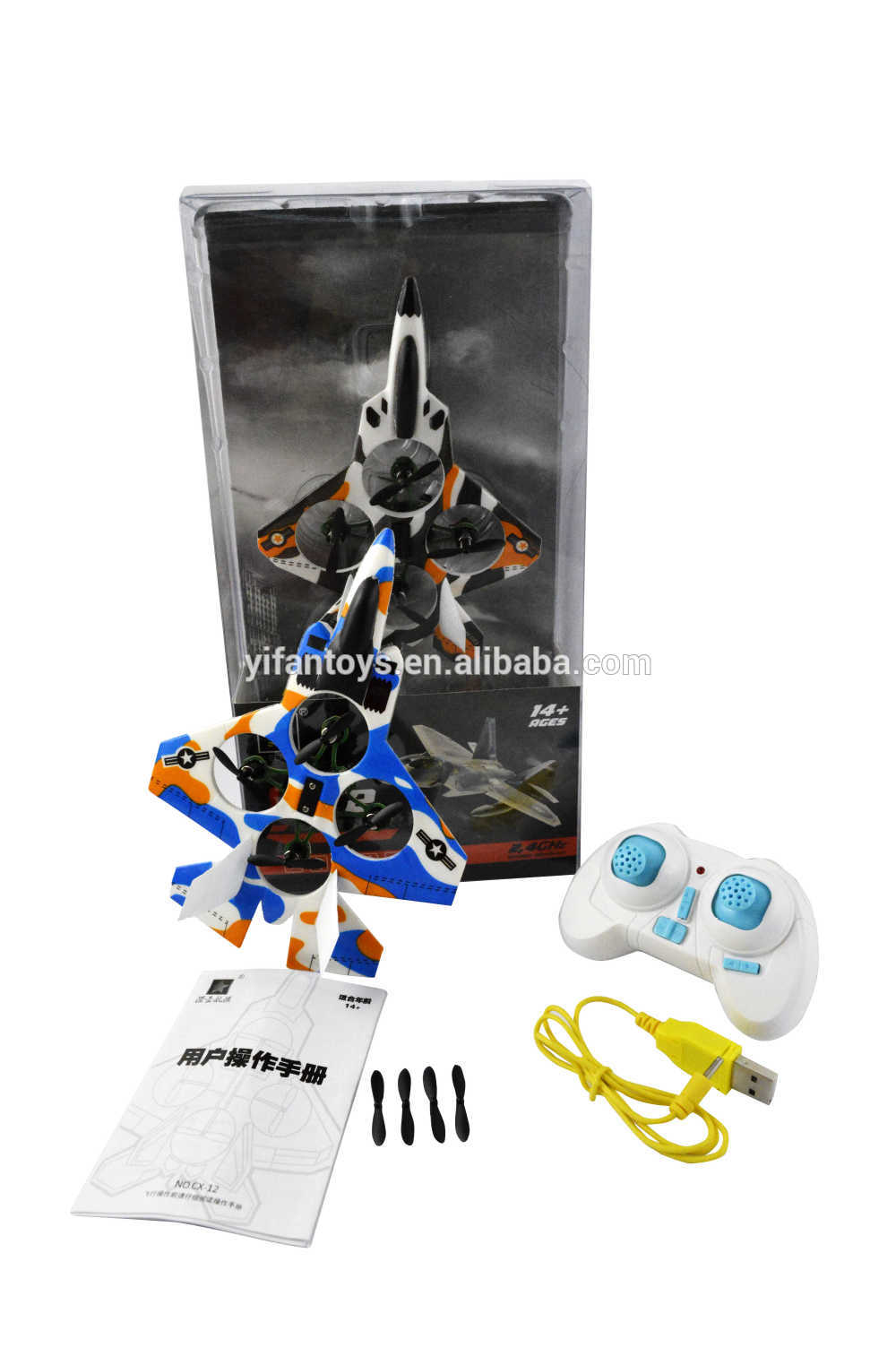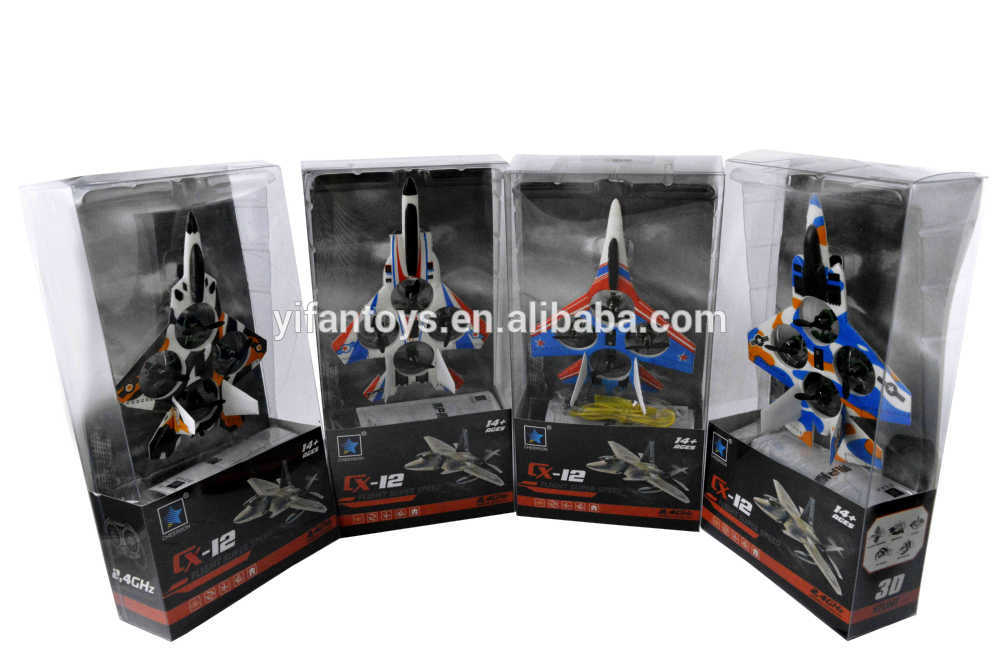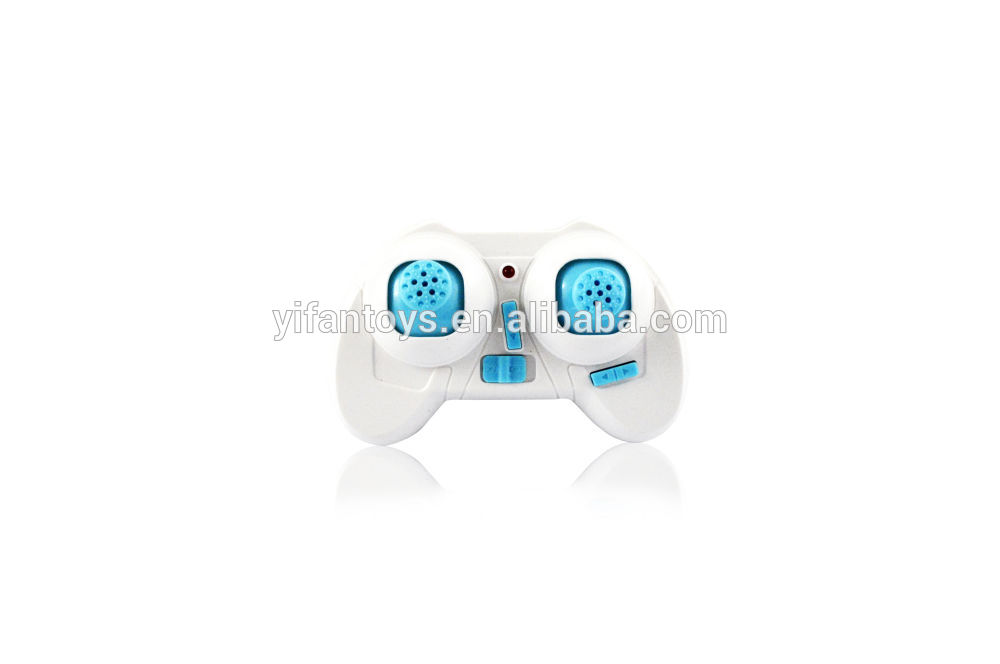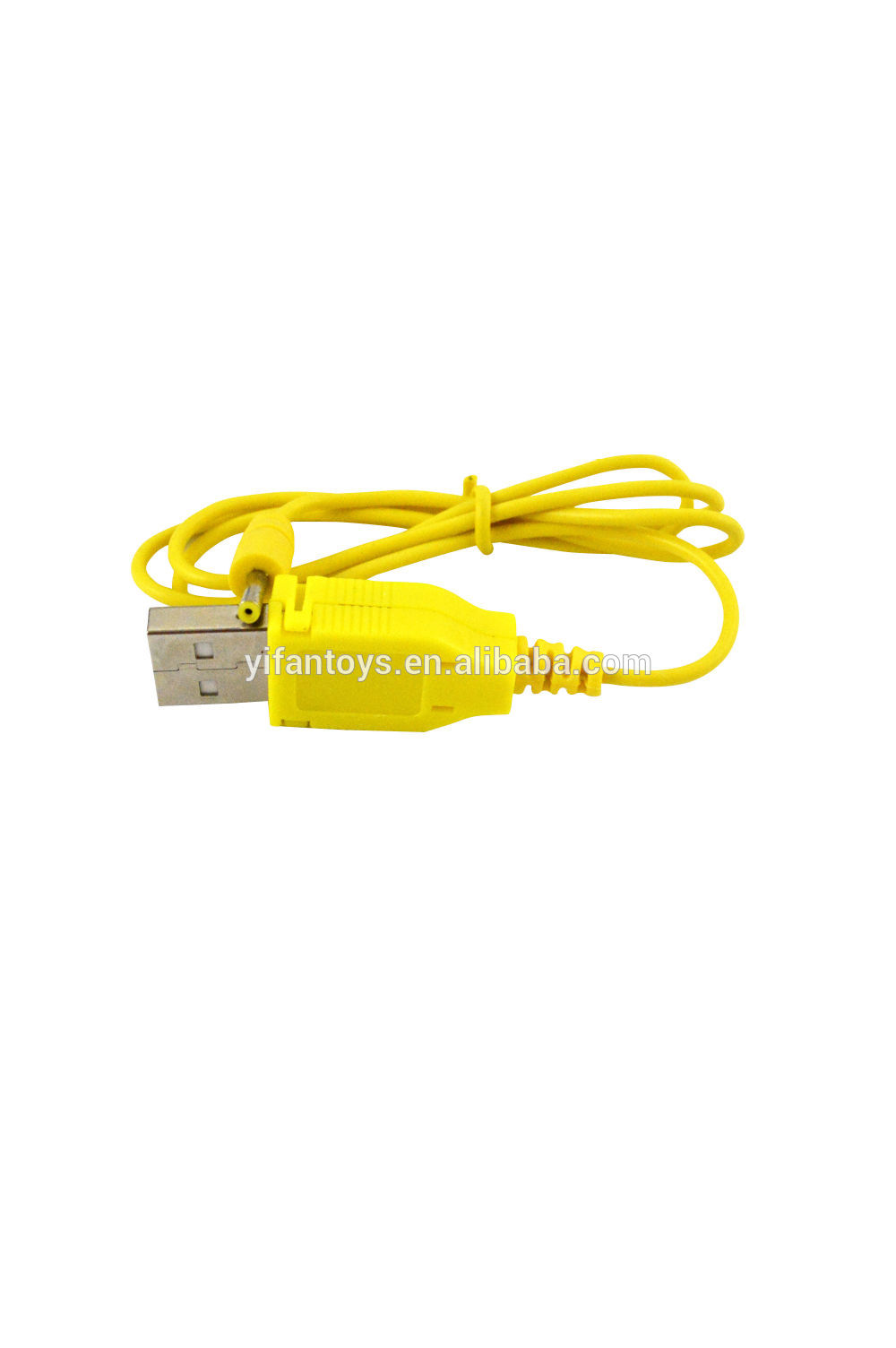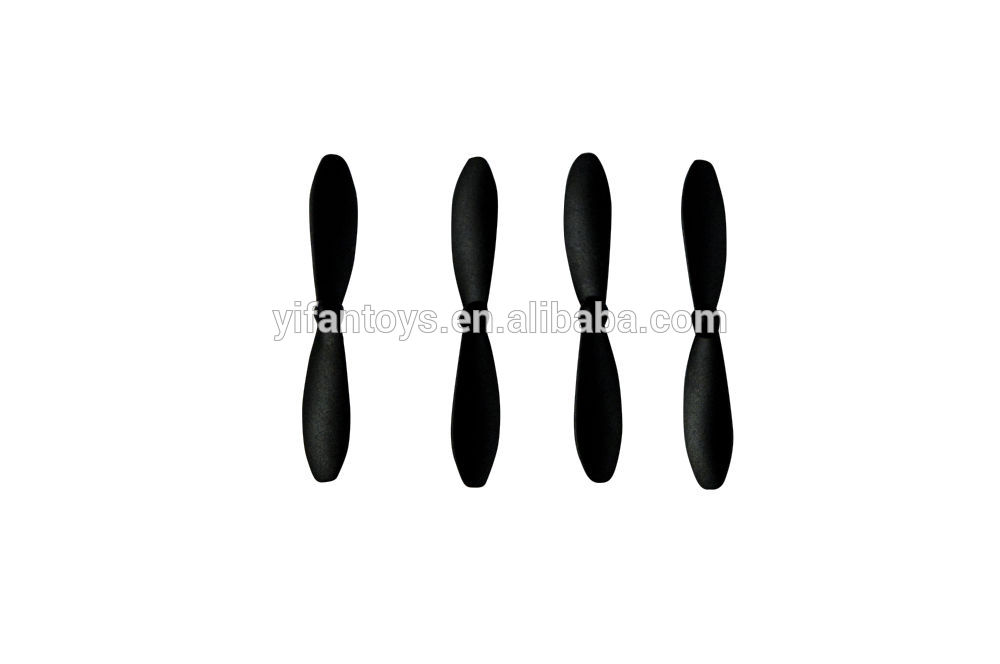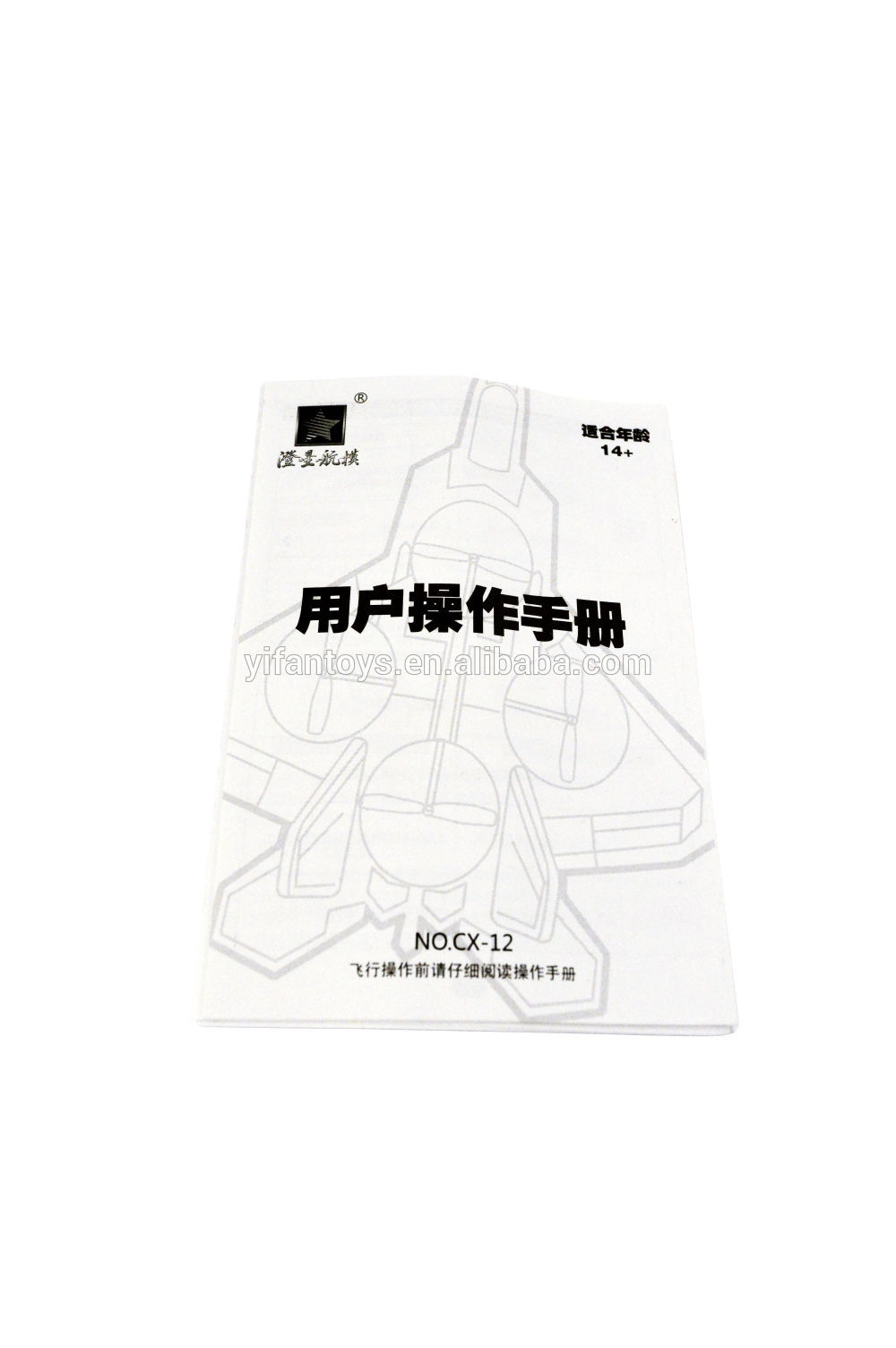 Contact us if you need more details on Rc Fighter Plane. We are ready to answer your questions on packaging, logistics, certification or any other aspects about Epp Mini Rc Fighter Plane、Epp Mini Rc Fighter Plane Epp Mini Rc Airplane. If these products fail to match your need, please contact us and we would like to provide relevant information.
New Arrived Kylie Natural Longer-Lasting 2colors Highlighter Eye Shadow Palette

Model NO.: 744 Specification: 288pcs/ctn Origin: Guangdong Product Description        New Arrived Kylie Natural Longer-lasting  2colors Highlighter Eye shadow Palette Product DescriptionMore details pls contact Amanda'sColors: 2colorsPayment Terms: T/T, Western union, Money gramFeature:Matte, Natural, waterproof,...

Cx-Mini-Pg Digital Tire Gauge Mini Tire Pressure Gauge (CX-MINI-PG)

Model NO.: Pressure Gauge Connection Type: Radial Direction Function: Local Indication Type Installation Structure: Direct Mounting Features of Measurement Medium: General Pressure Gauge Indicating Pressure Reference: General Pressure Gauge Feature: High Quality Trademark: GN Transport Package: Carton/Plywood Specification:...
Product Categories : RC Airplanes